Getting Started
Getting Started
A gitlab accout is required since gitDone by Alioit is a plugin design to connect to gitlab and show ticket management information.
Terms and Conditions
To start using GitDone it is necessary to accept the terms and conditions that allow us to connect with Gitlab
Overview
The default screen, is made out of three sections
| Quick access side | Dashboard | Activities |
| --- | --- | --- |
Quick access side
The quick acces side has links to connect to Overview, Progress and Report, Projects, Groups, Account and Logout button.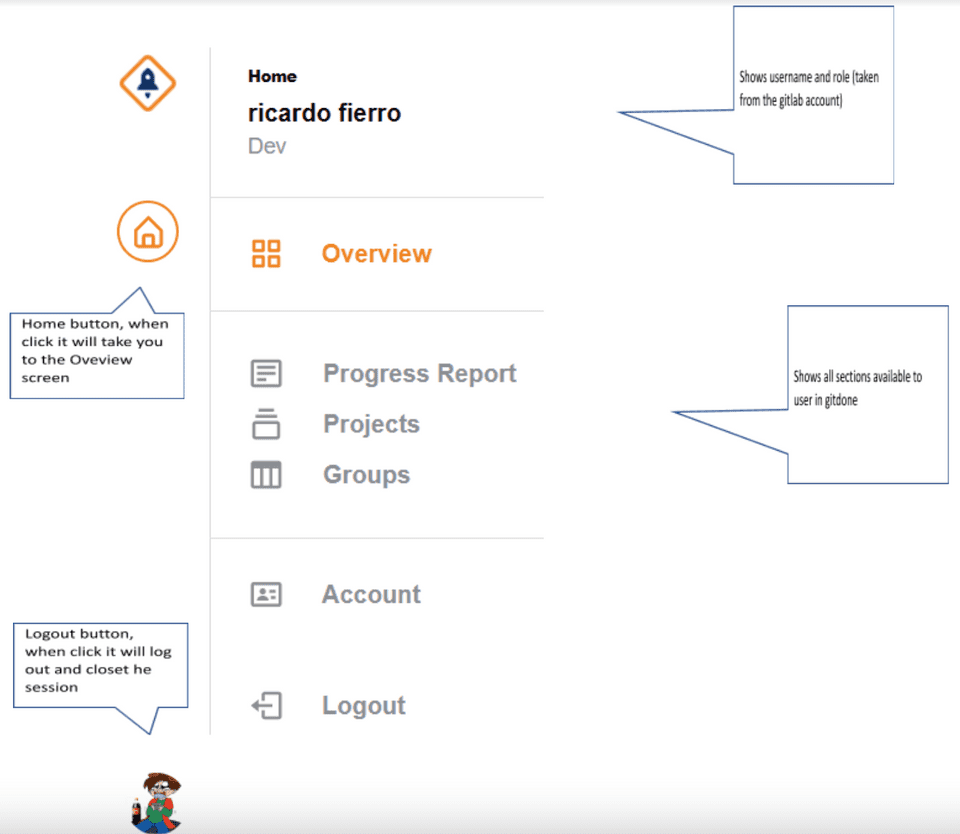 Dashboard
The dashboard shows your groups ando projects, also the tickets (issues) assigned to registereed user.

Activities
Activities will show recent ticket activity.